Write Letters To Our Deployed Service Members Across All Five Branches Of The Military
Writing a card is a simple way to be apart of the project. Each cookie is accompanied with a card and adds extra sweetness to service members who are deployed.
We suggest you start your letter with "Dear Service Member".
General cards with a simple thank you and supporting words with be the perfect way to compliment a cookie.
Adding a drawing or using our printable coloring is the perfect edition to a simple thank you.
Non seasonal cards ensure that we will have thank you cards on hand no matter the season.
Due to shipping year round we would prefer if dates were not included.
To insure that your support is secure and confidential we ask you to not disclose personal information.
Boosting morale is the prime driving force behind our cookies and an uplifting message is a fantastic way to complement a hug from Grammy.
See the fun cards we have previously sent in shipments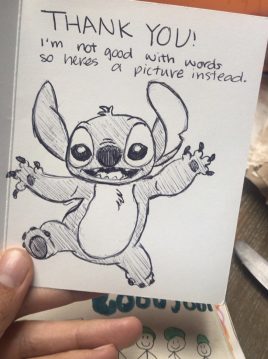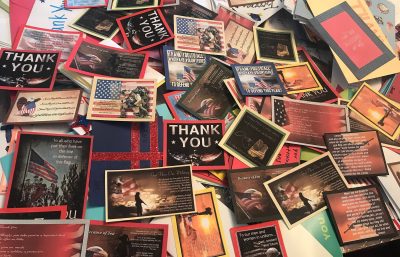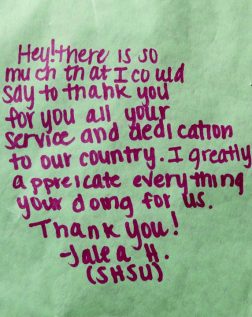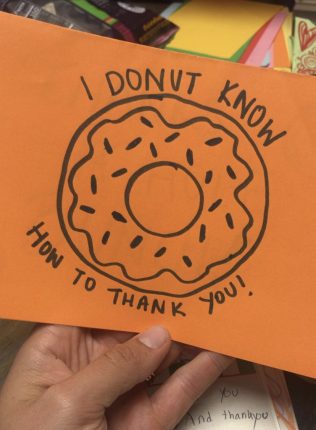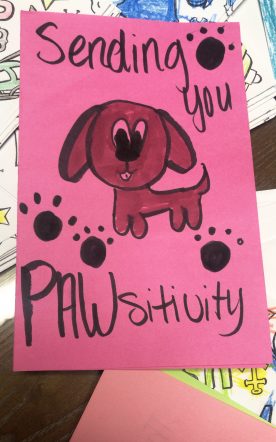 Challenge a school in your local community to a card writing event and become an official partner of the project.
Host A Card Writing Event
Host a card writing event at your home with friends and family to join together and write thank you cards to our service members.
Have Another Idea to Boost Moral Among Service Members? See Others Below