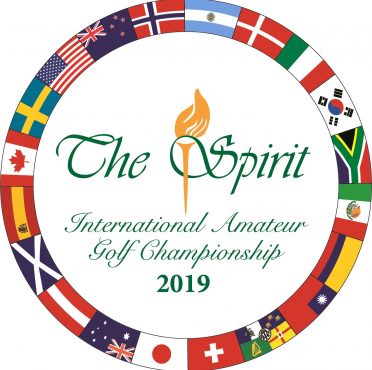 LOCATION: Whispering Pines Golf Club
DATE: November 2024
The Spirit International Amateur Golf Championship is a world class golf event. It features the world's best amateur men and amateur women golfers as they represent their respective country in team and individual competitions. The 80 participants enjoy an Olympic like experience from the Opening/Closing Ceremonies, international village and competing for gold medals.
Did you know that for every volunteer we provide for the tournament we will receive a donation towards our project?
Becoming a volunteer of the spirit is a great way to support our youth golfers as well as supporting the project.
Keep scores up to date on course with players while walking inside the ropes with the future of golf.
Keep our live leaderboard up to date for spectators and players to see.
Shuttle players to and from the long routes between holes on course.
Marshall holes to help keep pace of play running smoothly for the tournament.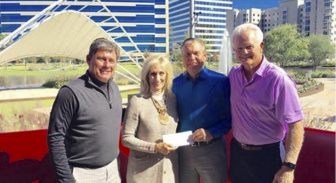 Spirit International Donation
A huge thank you to our volunteers of the Spirit International Golf Tournament at Whispering Pines for making this possible.
Eric Fredricksen, Sonny Thornton, & Dan Spain presenting the project with a donation of $4640.00.